The Samsung Galaxy S8 is a great phone and the only common complaint about the device (and the Galaxy Note8) is the odd placement of the fingerprint scanner beside the camera lens which is harder to reach for a bigger phone.
Samsung was reportedly working on an "under the screen" fingerprint scanner from October of 2016 and it seems like the technology has not yet been perfected for mass production.
Instead of the new technology, it seems like Samsung will choose to reposition the fingerprint scanner to below the camera sensor in the upcoming Samsung Galaxy S9 and this info is supported by a recent leak of a screenshot expected to be of the Samsung Health App on the Galaxy S9.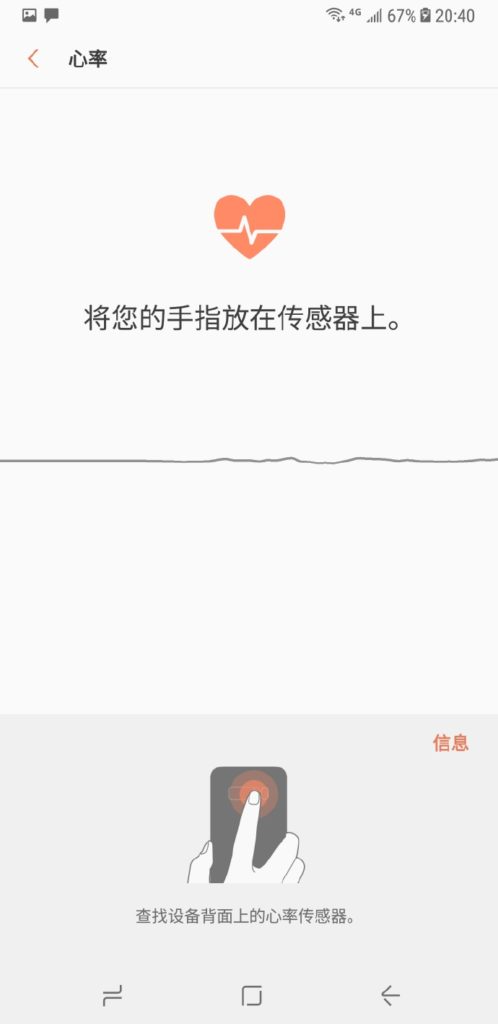 The image describes the way to measure the heart rate using the sensor on the S9 which will be placed to the right of the camera sensor. The left side of the camera sensor will be taken up by the LED flash and the fingerprint scanner will be moved to the bottom of the sensor.
This new layout will make accessing the fingerprint scanner on the Galaxy S9 much easier than its predecessor.
Latest reports suggest that Samsung won't be launching the Galaxy S9 at the CES 2018 Las Vegas event. Stay tuned to us as we bring more details on the specs, launch date and features of the Galaxy S9.