Xiaomi is holding an event on September 21. Today the company has officially leaked a teaser on Mi community's Weibo page which doesn't have much details and keep you guessing about the product.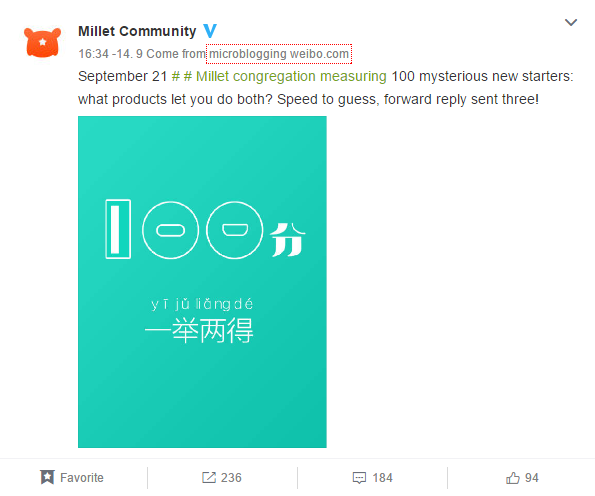 Inside the picture, we can find a "100" written on it. One of the Zero is USB Type-C port and another one regular microUSB port. The "1" suggests USB 2.0 and will be connected through USB cable. The whole thing suggests that the device might be a Powerbank. Xiaomi has already launched 2nd gen Powerbank back in April 2016.
As so many devices and laptops are getting USB Type-C port so Xiaomi wants to grab the market with the new gen models. There will be three ports to charge the devices and smartphones. It is also expected that Xiaomi will extend the battery capacity.