If you are looking for new best games to play on your iOS or Android device and tired of scrolling down on Appstore to find a good one. Now you don't need to do those stuff since we have gathered a list of best games for you which are recently released. However, the game listed here may be available for free, and some games need to be purchase. Meanwhile, the games mentioned here are solemnly for their high-quality and engaging gameplay. You can find multiple genres of games on both Android and iOS released in the mid of November 2016. Without creating any hype lets explore them.
RunGunJumpGun
Price: $3
Genre: Platformer
This game is designed beautifully with surreal visuals where the nonstop gameplay will test your reflexes to the fullest. The game features two button gameplay in which one will let you fly, and another blasts the obstacles. There are more over 120 levels in three different game worlds where you'll be facing distinct challenges in each level. And, you must increase your speed and tenacity to survive from a heap of crazed and illustrated characters. On collecting, the "Atomic" which jumbled throughout in every level will lend you an additional chance to survive in the game.
F1 2016
Price: $10
Genre: Racing
I guess no introduction will need to this game for formula one fans, but it necessary to mention that F1 2016 is a car racing game available for iOS. In this game, you'll experience a high-quality graphics and a wide variety of popular tracks, cars, and the full championship tournament. The game also features your favorite teams  (such as the leading Mercedes, McLaren-Honda, Petronas, etc.) and drivers (such as Lewis, Sebastian Vettel, etc.) among which you can select the one you want to play the game. However, the F1 2016 game doesn't come free it'll cost you $10, which is little over priced. But will be worth of purchasing because you don't need to worry about in-app ads ruining your high-quality gameplay.
SteamWorld Heist
Price: $7
Genre: Turn-based Strategy
The SteamWorld Heist is a turn-based strategy and action game in which you'll guide a steam-driven pirate gang in a group of skillful battles. In this game, you take the role of a captain where you'll go after the enemy spaceships by brutally looting and shooting at them. Since it's a turn-based game, you must manually aim the guns of your robots while shooting. The game also has upgraded to boost your recruits with different abilities, weapons, and stylish hats.
Burrito Bison: Launcha Libre
Price: Free
Genre: Side-scrolling brawler
If you have ever played flash games on your desktop computer, then you must have come across this name. The game features a powerful wrestler (Bison) in a fantasy world where he teams up with his buddies: pineapple spank and El Pollo. The game character can jump, crack, fly, eat cake, smack, fly and also has many upgrades to boost the player.  The Bison and his friends fight against a chef who has stolen cookbook. Thus, you must help bison to emerge victorious by overcoming the attacks of gummies and by defeating various bosses.
The Tentacles: Enter the Mind
Price: Free
Genre: Endless runner
The Tentacles: Enter the Mind is entirely different from the other games which you have played, though the game character looks awkward the gameplay is fantastic. In this game, you play as a creature inside the mind of a mad professor. Dr. Phulff's attraction towards every cute thing have made him mentally ill and right now only you can rescue him. Make your way through the various zones of the professor's bizarrely twisted mind by collecting squishy eyeballs and secret eggs. Explore the nasty layers of Dr.phulff's mind, set in a 3D world where you'll find random monsters and execute them. There are collectibles scattered in each level to gain more powers and special abilities to compete against your friends.
Mickey Jumps
Price: Free
Genre: Platformer
Mickey jumps a simple Retro-styled based fun gameplay in which you can Run, Jump, Swing, and Fly through 200 daring levels! The game uses Simple one touch controls which make the gameplay more enjoyable. The game also features six other characters and also has more than 250 items to beautify it. Further, the game also has the traditional coins collection task which is present in other games and on collecting will let you unlock the prizes. The game has iCloud support, and it's available for free, so you can get it from Appstore and start playing now.
Demon's Rise 2: Lords of Chaos
Price: $5
Genre: Turn-based, Tactical RPG
Demon's Rise 2 is a turn-based, Skillful RPG set in a cruel and merciless fantasy world. In which a horrible war take place where you'll see you troops fight countless enemies, massive monsters, and powerful occultists. To emerge as victorious, you must make the best use of your terrain, morale, the arrangement of troops and magic. Start making your campaign more compelling, call upon your diabolical buddies, and squelch those who disobeys you.
Party Hard
Price: $7
Genre: Stealth Strategy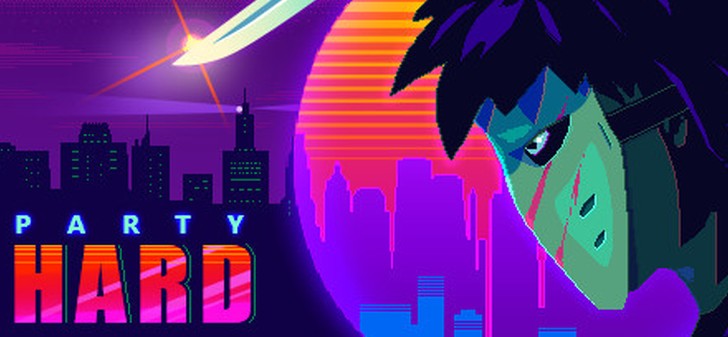 In party hard, you play as a person who is fed up of his neighbors often partying in their houses with much noise. Rather, going to cops, you cinched it's better to kill everyone with the help of knife and surroundings. The game story is set in a series of murders occurred in the USA. The Play hard game features 19 unique levels with rare changes, and you'll be able to kill the people in-game by setting traps, causing explosions and so on. The game also contains few special events like a bear entering in and killing everyone for you. The game also has five unlockable Characters with special capabilities such as sleepy guy, a girl (who can kick out people), Fast and Stealthy Ninja style, Policeman and the butcher.