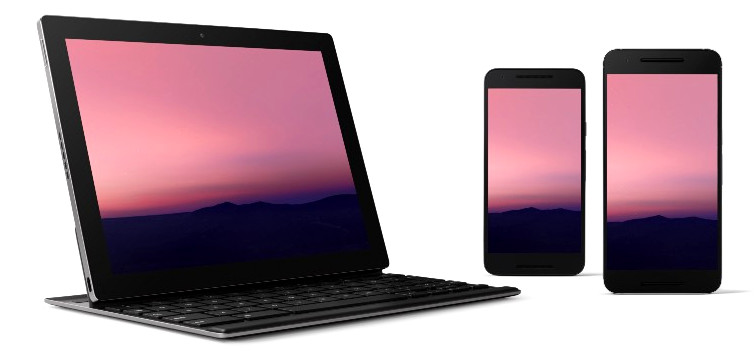 Google released Android Marshmallow within a short time span after Android Lollipop. Now again Google showcased the new Android N before the upcoming event Google I/O 2016 which will held in May. When comes to naming of the upcoming version there's still no news. We assume it could be Nutella as Head of Android at Google said We're nut tellin' you yet.
Android N comes with a bunch of new and cool features.
Android N Spot On Features
New Notification Panel
Quick Toggles API
Multi-Window Support
New Data Saver Feature
Number blocking ability
TV recording
Direct Boot
Notification Panel
One of the coolest feature of this new Android N will be Notification panel. You will be able to access and respond the notifications without even accessing the App itself. Like if you get a new message you will get quick options to reply it. You can also Snooze it or dismiss it to check in future. So this will help you to respond very quickly. Only the very important notifications will be shown to you so it will not bother you. Other notifications can be accessed in the notification panel.
Quick Toggles API
Well this new feature will help you to use quick toggles even more quickly and you can also access a lot of them. There will be a second page of Quick toggles. Just swipe it to access the other page. Well this feature is already included in MIUI 7 though. This is a good move by Google.
Multi-Window Support
Like Windows 10 you can now use multi-window in Android N. You will be able to use two apps at the same time in the screen one above another. Obviously it will use more RAM so the 4GB will be a key factor for Android devices now. You can also watch video or movie while watching TV and at the same time you can work on apps too.
Data Saver Feature
Android consumes too much of Data since ages and Google is now ready to fix this issue. Well there are some 3rd party apps already available to stop background data but this time Google included this inside the firmware of Google N. When you turn on the Data it will stop using background data using apps. You can also whitelist any App.
Number blocking ability
Now you can easily block unwanted sms, calls. The inbuilt Phone, Sms app can now read the unwanted call list and they prevent the user reaching you.
TV Recording
Apart from this upcoming version of Android can now record and playback contents from Android TV. You can also schedule record and watch later.
Direct Boot
Android N now performs better while booting up. The Direct Boot feature now allows you to boot to the device with registered apps even after unexpected bootloop or soft brick.
The RAM usage of inbuilt apps are now more optimized so device will be lag free while multitasking. This new firmware now supports more than 100 new languages.
Along with these Android N will obviously get performance and stability update. The firmware is now available to download for Nexus 6, Nexus 6P, Nexus 5X, Nexus Player, Nexus 9 and Pixel C. The Rom is in Beta version now. For stable version we have to wait for Q3 of 2016.