Xiaomi is one of the top contenders of the smartphone market but they do not make smartphones only. Xiaomi has a variety of products starting from Latest Tech to Home Appliances. Although most of the Xiaomi products are available in China only. India is currently Xiaomi's best market as with time more people are getting interested in their products. Xiaomi has sold millions of their low-end and midrange Redmi smartphones in India and grosses $1 billion revenue last year.
But they are not sitting in comfort zone btw as they are working hard to give us more unique gadgets. Most of the Xiaomi products are top notch but that doesn't mean they are priced at a very high rate; rather they sell their products at very cheap price. Anyway, today we will be covering some Xiaomi products which are available in China but not in India. But you can easily buy the products from China too. We will place the links to the products just below the product description.
Top 10 Xiaomi Products Not Selling in India
1. Xiaomi Mi Wifi Router 3
Xiaomi has a variety of routers and their latest generation router Mi Wifi Router 3 is very smart one. The router has 4 antennas and comes with the latest 802.11ac WiFi technology which provides wireless data transfer rate of up to 1167Mbps. The Dual-band router can provide 867Mbps wireless speed over 5Ghz band and 300Mbps over the 2.4GHz band. The device has a USB port to connect external storage.
This smart router is controlled by an app by which you can turn on guest mode, set the timer and update the router directly. The router can also be used as a repeater if you are having an existing WiFi router. Above all these, Mi Wifi Router 3 is very well built and looks very smart. All these comes under $30 and you can buy it easily from China.
2. Xiaomi ZI5 / ZI7 USB Battery Charger
Xiaomi USB Battery Charger is designed to work with Xiaomi's own AA batteries but it can also work with your existing AA rechargeable batteries. The charger has 4 ports where you can either put two or four batteries to charge other devices through USB port or recharge the batteries.
You can also put simple AA batteries to charge other devices. So this is a very handy tool to get. The device is very lightweight and even smaller than the Xiaomi's 10000mAh power bank.
3. Xiaomi Mi WiFi Amplifier 2
If you are staying in a big floor and your existing WiFi is not reaching properly in all the places then this amplifier can do your job very easily. Just plug in the device into any USB port and it will be ready to work.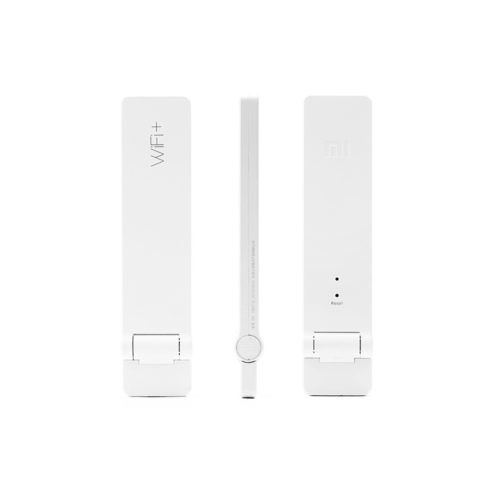 If you have any existing Xiaomi WiFi just plug in the amplifier in the USB port and it will sync all the network information. It will also work with your existing WiFi routers. The device is very cheap too, about $8 in China and looks very nice.
4. Xiaomi Mi Smart WiFi Socket
This smart socket can control the things which are connected to it. You can turn on or off things, set the timer using the Mi Home App.
The device connects to the home WiFi and after that, you can even control things when you are not in the home. The device is priced around $13 in China and definitely a very good thing to have.
5. Xiaomi Yeelight Smart LED Bulb
Another product which is not available in India is Yeelight Smart LED Bulb. This smart bulb sports 16 million colors RGB light and 1700-6500K white light which provides the best ambient lighting.
The bulb can be controlled through the WiFi and user can set any color through the app. According to the company, the bulb has more than 11 years of longevity. The bulb costs about $17 in China and can be shipped freely in India.
6. Xiaomi Portable Mouse
After launched Mi Notebook Air last year Xiaomi announced a Portable Mouse later for those who want to use a wireless mouse over Bluetooth or WiFi. Anyway, the mouse is not for the Mi Notebook only; it can be connected to any desktops or laptops. With a price tag of $17, this is a steal deal.
7. Xiaomi Mi TDS Pen
India is a big country so if you travel to different continents in India you should probably carry this little tool Mi TDS Pen. This little gadget helps to test the quality of the water. The Pen reacts to heavy metals like chromium, nickel, and organic compounds to give the best result of the water quality.
On the scale, if the water comes within 0-50 then it is highly pure and if it's over 1000 then water is not fit to drink. Mi TDS Pen is priced at $9 and if this comes to India it will sell like hot cake.
8. Xiaomi Mi Power Strip
This is a very compact strip by Xiaomi. It has 3 USB ports and 3 universal power sockets. If you are in India and having three EU pins adapter then it will not work with it. Only two EU pins will in it. The power strip also has a switch with LED and all these comes under $17. If Xiaomi makes this strip suitable for India then it will be perfect for Indian consumers.
9. Xiaomi WOW Stick
Xiaomi WOW Stick is an Electric Screwdriver with hard anti-skid plastic body which is very durable. If you are a person who loves to open smartphones, tablets and other tech gadgets a lot then this stick can help you to screw in or unscrew screws. WOW Stick does have six different types of screwdriver bits and a LED to see the screws. It works on 2 x AAA battery. Priced under $34 WOW Stick is a very handy tool to have.
10. Xiaomi Mi Car Air Purifier
India is one of the largest market of Air Purifiers and with the increase of pollution level in different cities the demand is increasing day by day. Xiaomi is already selling the Home Air Purifier in India but they are not selling this Mi Car Air Purifier.
The air purifier can be connected through the Mi Home app over Bluetooth and it will clean the dust in your car within 3 minutes. This is a newly launched device so we hope Xiaomi will launch this one in India for sure. Mi Car Air Purifier is priced at $97 and can be shipped from China as well.
So these are the coolest things Xiaomi is selling in China but not in other markets. But now you can buy these things from China as well. We have given the links for the products; if you like then go buy it. Xiaomi will launch so many cool gadgets in upcoming future too so we will keep you updated with those.